Technology Support Services
We strive to provide effective solutions promoting technology directed success for our SUSD community.
Communication & Productivity Solutions
Technology provides powerful services and digital tools that allows parents, teachers and administrators to collaborate at different levels.
From SIS for parents and teachers, to learning apps and devices for students, to management systems for employees, our solutions have improved the quality of communications and productivity district-wide.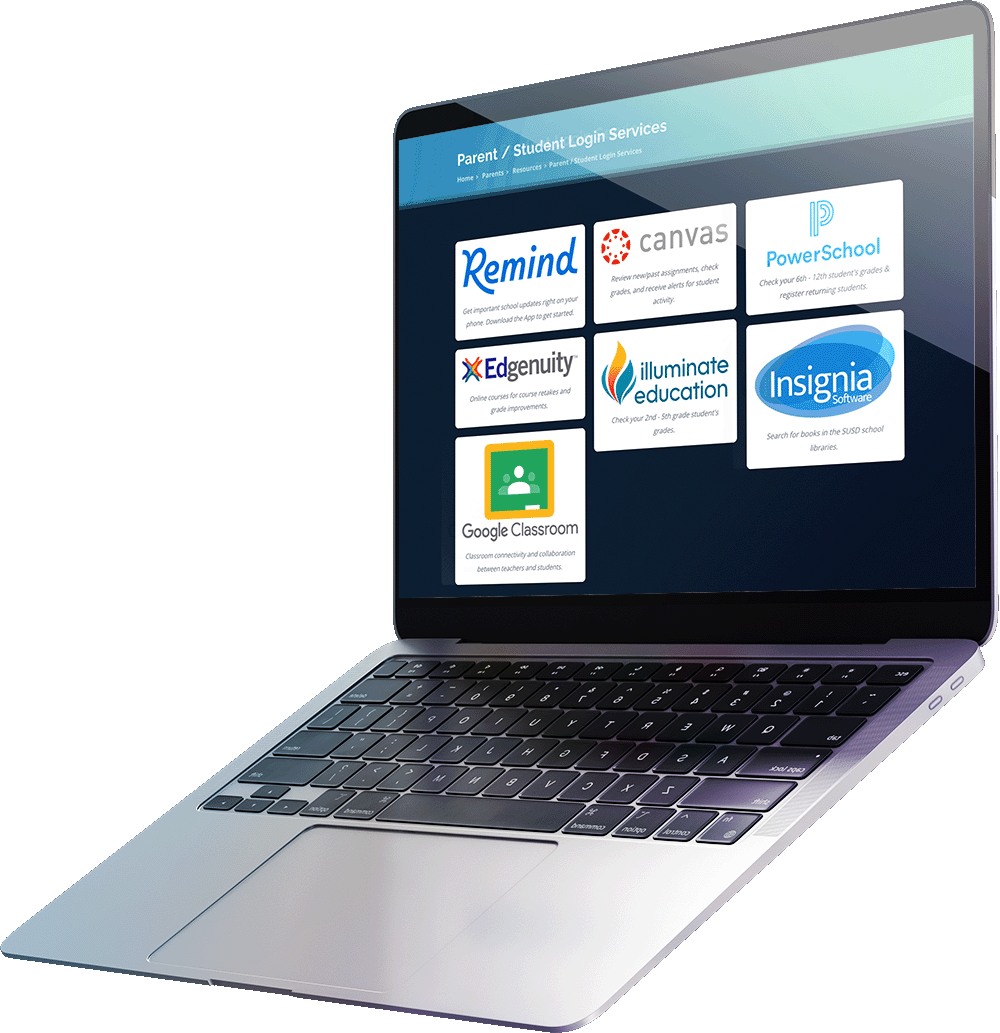 We work with contractors from start to finish to ensure new SUSD facilities are equipped with the latest technological needs for today and tomorrow.
Our team works diligently to provide internet connectivity with reliable up-time throughout all SUSD facilities for staff, students, and guests.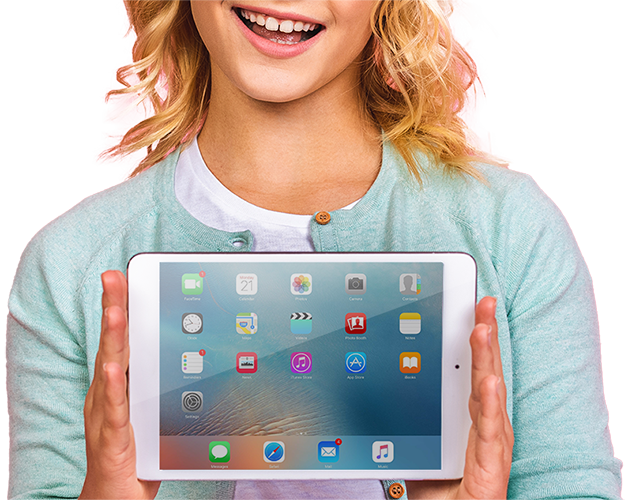 We are proud to be part of a distinguished program initiative that provide Sanger Unified students with their own individual iPad to maximize their learning capabilities in the classroom or beyond.
Technology Help for Parents & Students
Below are information to help you resolve some select common issues. For more in-depth or other tech-related issues, please contact your local school's office.
How do I reset my PowerSchool password?
For Staff Powerschool password reset - Call the Tech Hotline.
For Student Powerschool password reset - School Site Office.
How do I reset my Google passwords?
For Google Classroom - there is a code the teachers give out, no reset needed.
For Google password reset - Call your school site.
Google Classroom, Docs, or Slides not acting like they should:
Check to make sure that the app and iOS software is up to date.  
Close the apps (Double tap on Home button and swipe up to close them)
Log out of your @sangerusd.net Google account and back in again
I am unable to access assignments and documents or a "not found" message appears.
On the right upper corner, there is a square with an arrow, press that and it will open the document in the correct app (Docs, Slides, etc.).
I am having trouble pushing assignments into other apps like Notability.
You might first have to download it to your drive, and then upload into Notability.
More information about Google Classroom.
https://support.google.com/edu/classroom/answer/6315899
I am interested in signing up as a Guardian in Google Classroom.
Contact your student's teacher about signing up for Guardian email summaries.
More information can be found here.
Google Hangouts Help for Students
Can I create an account if I'm not getting notifications?
Yes. Create an Account.
How can I join a class?
Contact teachers for class code then Join a class.
How do I change my notifications preferences?
Notification Preferences
Can I leave a class?
Yes. Opt Out.
A few other Remind basics:
Parents and students should use Remind to communicate with teachers who use it regularly; not all SUSD teachers use Remind.
Student Remind accounts are linked to their sangerusd.net emails. To add a cell number, they can log in using their SUSD emails and then adjust notification preferences.
Parent Remind account information is pulled from PowerSchool.